If you prefer to develop locally using your preferred text editor, workflows and technologies you, can utilize the CMS CLI.
Regardless of whether you develop locally or utilize the Design Manager for building out assets, the entire developer file system of your account will be represented and editable in the Design Manager.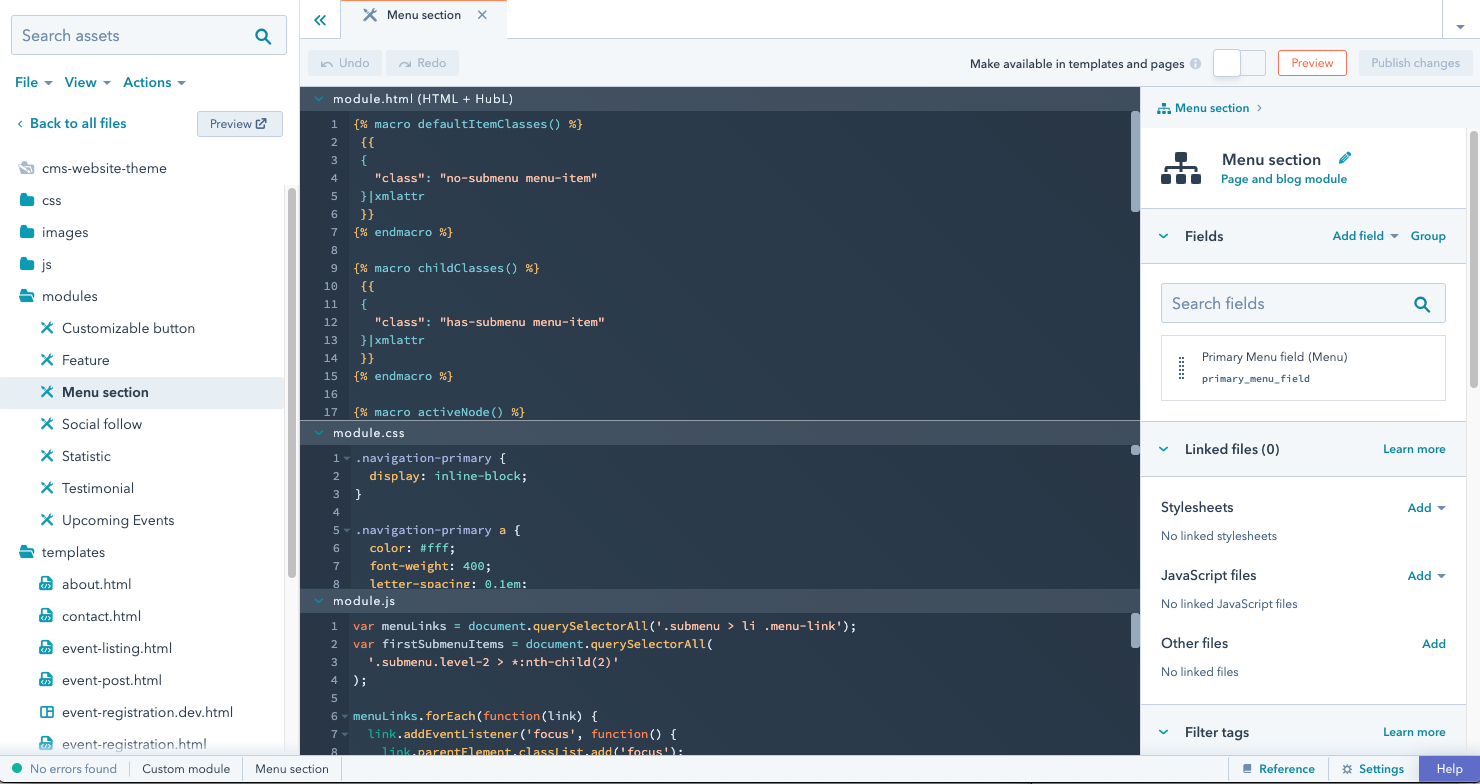 Some developers or teams choose to use a workflow where a mix of the Design Manager and local development are used. You can utilize the hs fetch command of the CMS CLI to pull Design Manager edits down to your local environment. Alternatively, you can prevent editing and have your entire codebase continuously integrated with source control.
Check out the Design Manager user guide for a comprehensive overview of the Design Manager and its various components.