Want your Free Ebook and Checklist?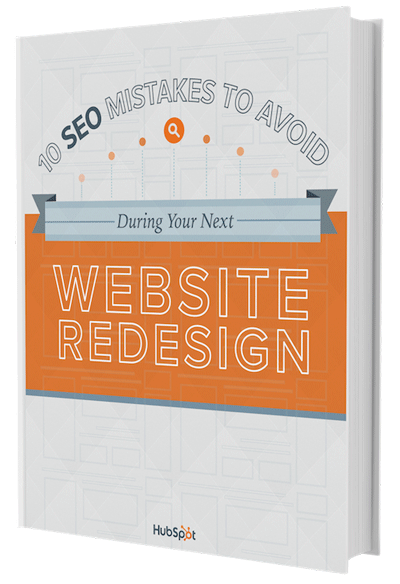 Erik Devaney, Content Strategist at HubSpot, has compiled a free guide to show you how to redesign a website without making the most common SEO blunders. With tips and tricks from marketers and designers who've dealt with redesigns in the past, this ebook is filled to the brim with best practices.
Inside, you'll find insights like the quote from Doug Davidoff, CEO of Imagine Business Development, below:
The biggest mistake I've ever made was designing with SEO
at the top of the priority list. It made the site awkward and
ineffective.

The best way to fix this is to focus on creating value for your
personas and delivering the user experience they would like.
When you focus on those items, SEO takes care of itself.
So, what are you waiting for?
Subscribe to download today!