This post originally appeared in Hubspot's Agency Post. To read more content like this, subscribe to Hubspot's Agency Post.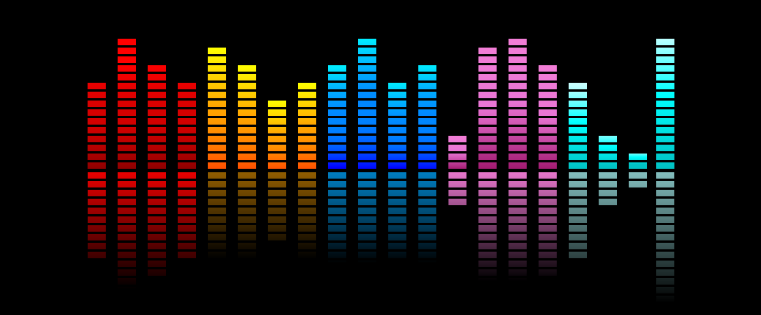 Whether you've spent some time with the designers in your office or you're a designer yourself, there's one thing we can all agree on: designers wear headphones.
This is because creative work often presents an opportunity for us to plug in and tune out distractions. Whether it helps you focus, you're looking to signal to your coworkers that you don't want to be bothered, or you just think they look cool, many creatives appreciate a little welcomed background noise.
But what's everyone listening to? And could the time spent listening be more productive?
While the Billboard Top 100 is riddled with catchy tunes, podcasts serve as a great way for graphic designers -- and creatives of all kinds -- to learn something new and get inspired while they work on their latest project.
To save you some the trouble of testing out every show, we've collected a list of 10 interesting podcasts geared toward designers so you can start listening right now.
10 of the Best Podcasts for Graphic Designers
1) Design Matters With Debbie Millman
Design Matters with Debbie Millman was the world's first podcasts dedicated to design, according to her website. With 226 episodes available today, there's no shortage of inspiring insights to be extracted from interviews with impressive designers, artists, illustrators, educators, authors, and more. Millman's guests include the likes of Elle Luna, artist and author of The Crossroads of Should and Must: Find and Follow Your Passion, and Herman Miller's creative director, Ben Watson.
2) 99% Invisible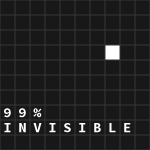 Serving as a weekly exploration of "design, architecture, and the 99% invisible activity that shapes our world," these snackable episodes from 99% Invisible typically run anywhere between 15 and 30 minutes. Rather than attempting to scratch the surface of a dozen topics in a limited time frame, host Ronan Mars uses each episode as an opportunity to dive deep into one unconventional topic, such as calendar designs and milk carton campaigns.
3) Adventures in Design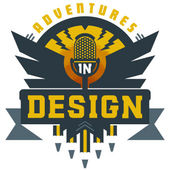 "A podcast that is getting better every hour," writes an enthusiastic iTunes reviewer.
Launched in 2013, Adventures in Design is a design-focused show that features the projects, process, and inspirational ramblings of its talented guests. Hosted by designers Mark Brickey and Billy Baumann, this podcast touches a wide variety of topics such as committing to personal style, finding and creating opportunities, and inventory buying decisions.
4) The Deeply Graphic DesignCast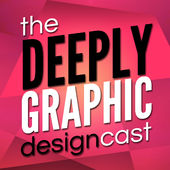 Looking for advice you can actually use? Look no further. The Deeply Graphic DesignCast is hosted by three successful designers -- Wes McDowell, Mikelle Morrison, and Nick Longo -- with more real-world experience than you could have dreamed of. Each one-hour episode chronicles a different design-related topic, from logo design trends to how to turn down work.
5) On the Grid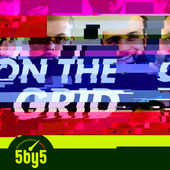 Hosted by Andy Mangold, Dan Auer, and Matt McInerney, On the Grid is a podcast that highlights interesting topics such as taking on side projects, traits that make a great designer, and responsive design rules. What's really cool about this podcast as that they invite listeners to carry on the discussion after the episode through the show's very own sub-reddit.
6) The Web Ahead With Jen Simmons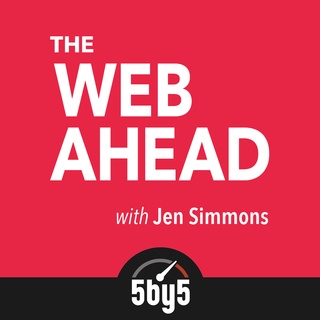 Being a successful designer requires you to stay on top of trends and innovations to produce a truly remarkable end product, right? The Web Ahead makes it easy to anticipate the future of design by bringing together world experts on changing technologies to discuss the "next big thing." Recent episodes tackle topics such as virtual reality, responsive images, and progressive enhancement.
7) Let's Make Mistakes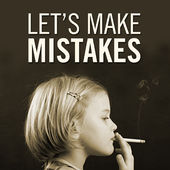 Let's Make Mistakes is an entertaining design podcast hosted by Jessie Char and Mike Monteiro. The duo riff on all things design -- from dealing with distractions to how to avoid screwing up your next presentation. They color each episode with a handful of offbeat tangents that make the whole thing seem more human.
8) After the Jump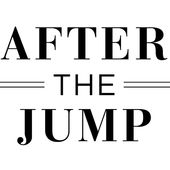 Design blogger Grace Bonney uses each episode of After the Jump as an opportunity to dive into the fascinating stories behind some of today's most interesting members of the creative community. Bonney digs into her guest's processes, challenges, and inspirations to surface creative stories worth listening to. Past guest include: Quarterly's chief revenue officer Aron Levinson and BAKED Bakery's Matt Lewis and Renato Poliafito.
9) The Accidental Creative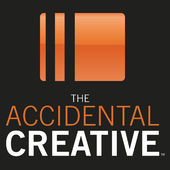 The Accidental Creative is a compelling podcast for creatives of all shapes, sizes, and backgrounds. Hosted by Todd Henry -- author of The Accidental Creative, Die Empty, and Louder Than Words -- this podcast has featured noteworthy guests such as Seth Godin, Marc Ecko, and Gary Vaynerchuk.
10) Creative Commoners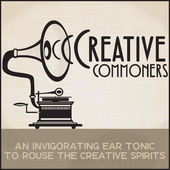 What happens when you bring together a master wordsmith, game developer, and speculative fiction author? Creative Commoners. Best defined as "an invigorating ear tonic to rouse the creative spirits," this podcast hones in on topics such as storytelling and how to stay creative ... even when you're really busy. While the final episode of the podcast ran in July 2014, there are 50 evergreen episodes available on iTunes for your listening pleasure.
What design podcasts did we miss? Share your favorites in the comments section below.