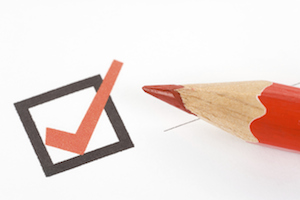 A lot of work goes into designing and building a website - and I mean, a lot. Lucky for us, the Hubspot COS makes it way easier, but building the website is really just the first step.
A website doesn't really exist until it's launched. Running through a thorough launch checklist will make sure you run into fewer hiccups down the line, and also ensure the best experience possible for your site visitors. Even if you've launched a website on other platforms, launching on the COS is a little bit different (and in many ways, a lot easier). Here's how to make it a complete success.
Way before launch
Okay, so a big thing to consider when launching any website is usability, which should ideally happen in the design phase. Nonetheless, check the following things to make sure you don't confuse people.
A little before launch
So you've got most (if not all) of the final content in, the designs are done, and you're pretty sure your site is working the way you want it to. Let's just double check to make sure.
Launch!
You're finally ready! The site is beautiful, you know everything is working right. Let's get this party started.
Post-Launch
Boom! Wasn't that easy? Thanks, HubSpot. There are just a couple more things you should do to make sure we're A-OK.
Ongoing Success
So the site is live, it's working beautifully - that means it's time to sit back and relax, right? Well...kind of. Launching a site is just the first step to your future successes.
And that's it!
That wasn't so bad, was it? Launching a site is a daunting task, but when you take full advantage of the tools HubSpot's COS offers, the process can be simplified and made way less intimidating.

What do you think? Is there anything you would add or change? Let me know!