Now live are example templates which can be customized as much as you want. That means you do not have to clone the default templates before editing them.
What's the difference between example templates and default templates?
Example templates are templates that aren't in your account by default. You can browse these templates when you are creating your pages, and these templates can be used for free to inject into your portal. Then you can edit and use them to your heart's desire. Your list of templates also won't include templates you never use.
How do you get it?
After you create a new landing page or site page, you have the option to choose a template. You will see a new section that says Example Templates toward the middle of the screen.
After you click on it, you will see choices for many templates. Click on the one you want, and you will see the option to "Get this template." Select that.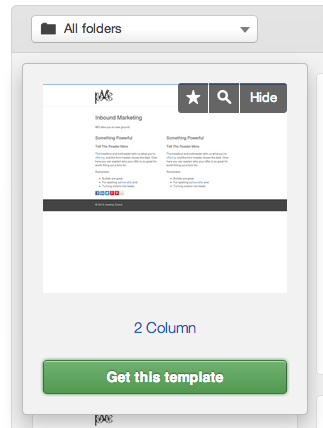 By selecting "Get this template," you have put the template into your account. You will be able to identify your newest addition by the "New" flag at the top left of the template.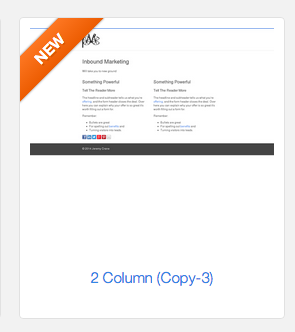 You can now edit this template.
Try out this new feature by building a landing page or a site with the new example templates in your portal. What do you think of this and other HubSpot updates? After you've had some time to try it out, leave us some comments below or let us know in the Designers Forum.